Luxurious and lively, idyllic, and iconic:
Greenwich Village
is at the heart of it all in Manhattan and is enlivened by the personalities of its inhabitants. Creativity and culture thrive here, thanks to the artists, musicians, young professionals, and families who call Greenwich Village home. Bustling and centrally located, the Village attracts many to its verdant, tree-lined streets and offers a retreat in the form of its townhomes. Coveted for their sanctuary and spaciousness, Greenwich Village townhouses combine the best of New York City living with the freedom and autonomy of a private home.
Greenwich Village: NYC's vibrant, lively cultural hub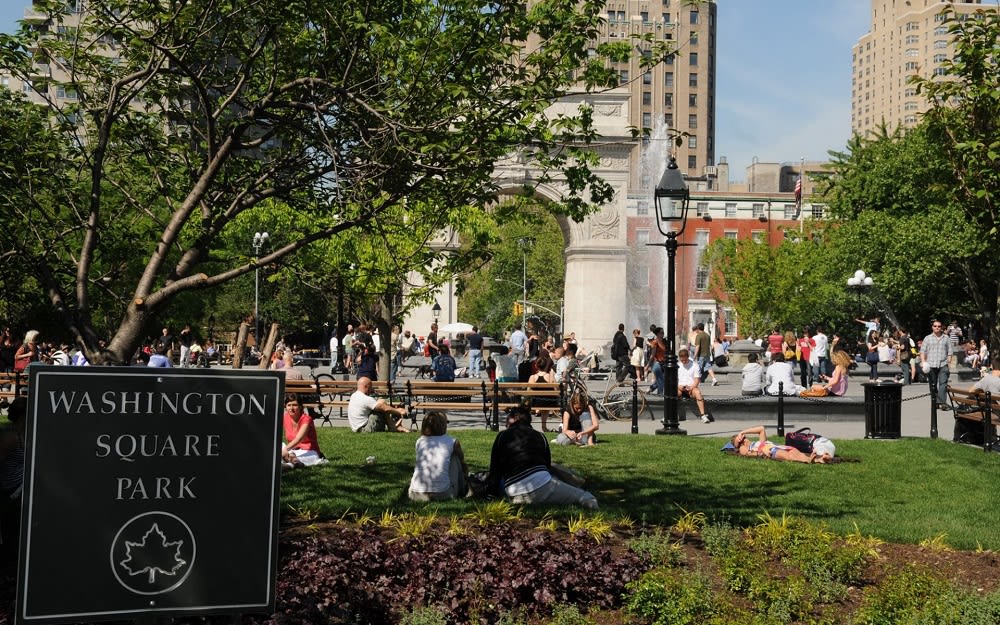 Photo Courtesy of Time Out
Often regarded as one of the most desirable neighborhoods in New York City, Greenwich Village has long been the city's heartbeat and the homefront for cultural revolution. The historically rich area was first settled by the Lenape Indian tribe and served as a trading settlement and docking point for other traveling Native American tribes. After passing hands from the Dutch and British, the latter developed the area as farmland and a reprieve from the growing and increasingly crowded city. The loose network of farms became known as Greenwich, and as demand for more space grew, so too did the area. In the early to mid-1900s, Greenwich Village became a haven for artists and social activists who were at the forefront of the American Bohemian movement. Galleries and theaters were born of the creative period, and many famous and influential American artists like Mark Twain, Salvador Dali, Jackson Pollock, and Andy Warhol converged upon Greenwich Village, inspired by its free-thinking and progressive attitude. At the same time, New York University (
NYU
) began to experience a type of growth and transformation that would shape the private institution into what we know today – a powerhouse in education and among the world's best universities.
Photo Courtesy of Minetta Tavern
Today, the creativity and ingenuity of its previous tenants are interwoven throughout the tapestry of Greenwich Village, an integral thread that defines the neighborhood. Iconic
Washington Square Park
provides the pulse of the Village as a gathering space, playground, and stage for live performances. Young professionals, executives, and creatives call the neighborhood home, drawn in by its open arms and vibrant energy.
Greenwich Village is a quick commute to downtown and other neighborhoods within the city, making it a popular meeting point or nightcap destination. A casual stroll in any direction leads to some of the city's most exquisite dining or casual hangouts; spot celebrities and A-listers at the classic Italian-American eatery
Carbone
or at French bistro
Minetta Tavern
. Pick up groceries or a bottle of wine on the way home at
Citarella
, or swing by
Milk Bar
for a sweet treat.
An aspirational location, Greenwich Village's living prices trend higher than the national average. Its proximity to the best dining, shopping, parks, and entertainment the city has to offer, along with the top schools, services, and warm community feel, further strengthens the appeal of the Village. Homeowners are willing to pay for the space, privacy, and amenities that a Greenwich Village townhome affords.
Townhouse living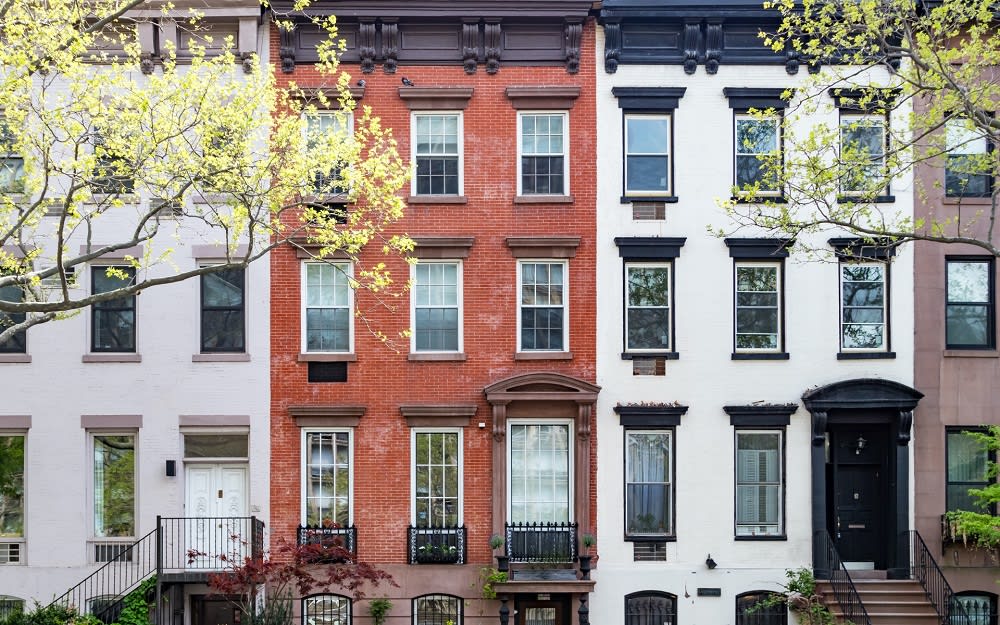 Townhomes have been in increasingly high demand in the last several years, as residents desire more privacy than ever before. As the daily patterns of school and work have shifted, living spaces have followed suit. Many homeowners require more space to meet the needs necessitated by working from home or schooling from home.
A Greenwich Village townhouse provides the best of both worlds; access and proximity to the best the city has to offer and the privacy and refuge of a private home. While the stunning facades and gorgeous pre-war architecture of a Greenwich Village townhouse may be the first thing that catches the eye, the functionality seals the deal to make it a worthy investment.
Consider your needs
When weighing the benefits of a Greenwich Village townhouse, consider what makes the most sense for you and how you will use the home now and in the future. As space and privacy have become valuable commodities in New York City's real estate market, the desire for room to roam inside and outside have become greater points of emphasis for city dwelling. With children and adults vying for interior space, multi-floor properties allow for plenty of living area. Beyond the interior, townhomes frequently come equipped with private outdoor spaces or gardens that not only enhance the home but accommodate overflow and offer a breath of fresh air.
Control your own destiny
There's a certain freedom when it comes to living in a Greenwich Village townhouse. This means you've chosen to forego common charges or maintenance fees that may come with an apartment or condo and have opted to go it alone. Heating, cooling, electrical, plumbing, roof, driveway, and sidewalk issues all fall under your purview, along with everyday household tasks like shoveling the sidewalk, disposing of trash, and maintaining the landscaping. That could either seem daunting or inspiring! Being able to control decisions on your townhome and its renovations without having to go before a board or neighborhood association for approval makes the trade-off that much more attractive.
Determine if your townhouse presents a lucrative leasing opportunity, depending on how you plan to utilize the space. If your townhome does not already have existing tenants, a rental unit could be created for another revenue stream. With the neighborhood in such high demand, the interest in renting is strong and provides you with the ability to increase the value of your townhome in the process. With plentiful options and the autonomy to chart your own course, life in Greenwich Village is yours for the taking.
If you are interested in learning more about Greenwich Village townhouses, contact
Andrew Azoulay
. Andrew is a top-producing real estate broker in Manhattan who has built a reputation for providing five-star service and yielding exceptional results. Discuss your
Greenwich Village
real estate needs with Andrew today.