On Manhattan's lower west side lies Greenwich Village, a large and historic artist area. Bordered by its eponymous subsection the West Village and Meatpacking to the north, Greenwich Village is also connected to the transit hub of Union Square. As many say, the neighborhoods of New York are really just small towns — you'll find that vibe and more in Greenwich.

Also called "the Village," Greenwich Village is historically known as an important site for American bohemian culture, as well as being the youthful home for New York University and The New School. Walking through Washington Square Park, you'll find plenty of the area's students and artistic locals, plus many examples of the alternative culture that Greenwich residents promote.

There are many great places in the Village to eat, shop and live. Greenwich is a fully commercialized neighborhood, as well as a fantastic one to live in. Keep reading for the best places to dine, browse, and perhaps move into!
Where to eat
Greenwich Village has an abundance of places to eat, all with their own history and personality — there's a little bit of something for everyone.
Minetta Tavern
is described as a celebrity magnet. This popular tavern is an upper-end French bistro offering delicious food and a reimagined vintage decor, which gives it an elegant atmosphere. Since its renovation, Minetta Tavern has been described as a "Parisian steakhouse meets classic New York City tavern." Its unique style and history make it a Greenwich Village staple.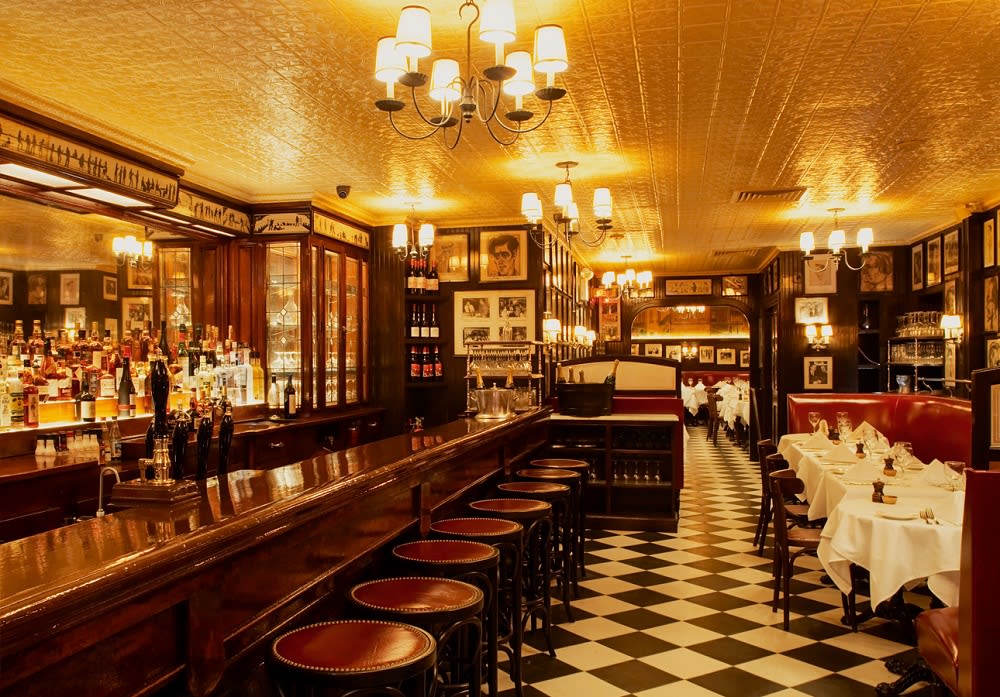 Credit: Minetta Tavern
Japonica NYC
is the best place in the Village to get sushi. Established in 1978, Japonica prides itself in its high standards and skilled sushi staff. This restaurant serves some of the freshest and diverse seafood in the entire city, and also offers hot entrees like sobas and teriyaki dishes. Its staff are extremely knowledgeable of Japonica's expansive menu, and Japonica also offers catering platters.
Located inside a former carriage house,
Babbo NYC
is an upscale Italian restaurant perfect for special occasions. Led by celebrity restaurateur Joe Bastianich and formerly attached to chef Mario Batali, Babbo specializes in high-end Italian food, bringing the best of Italy to the Village. Babbo is described as being an exuberant celebration of the best Italian food, wine and lifestyle — and it delivers. With critical acclaim and reviews, Babbo is insanely popular with epicureans who want to enjoy the freshest seasonal produce and Italian cheeses, meats, and seafood. Their extensive wine list represents one of the most highly-regarded collections in the entire city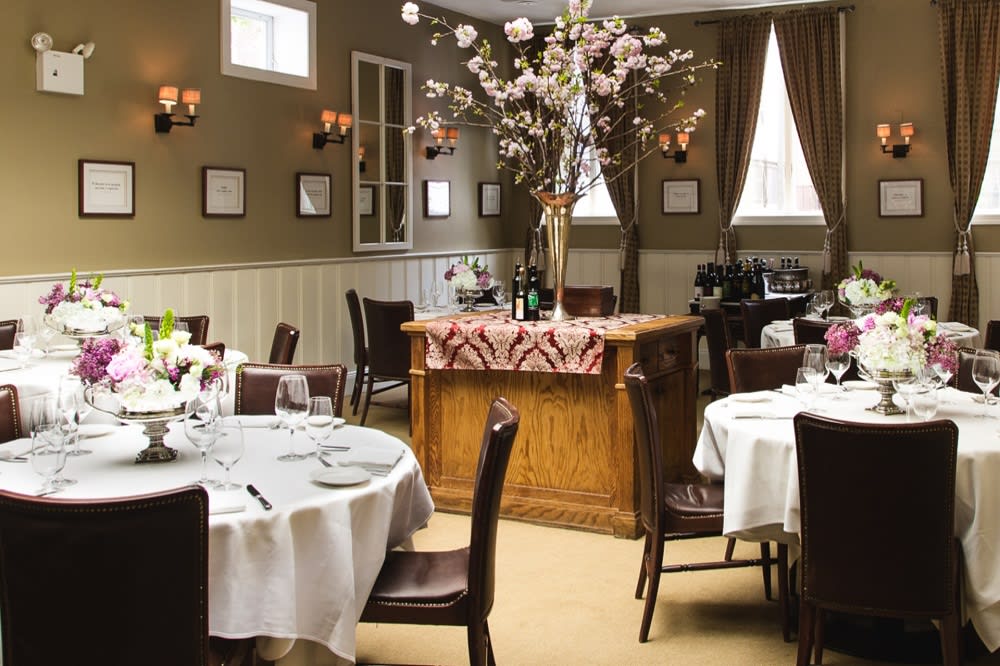 Credit: Babbo NYC
Wicked Jane
pairs upscale patio dining with modern American cuisine, and has become extremely popular since its opening in 2020. The menu is diverse and delicious, with beautiful plating and presentation. Known as a neighborhood hidden gem, Wicked Jane's friendly staff, inspired cocktails, and ambiance alone keep locals coming back.
Coarse NYC
is a fine-dining restaurant that specializes in creative tasting menus of raw and low-heat dishes. With custom wine pairings, menus aren't needed here — guests feel transported into a personal dining room, led by a chef's palate and imagination. With a creative concept and a sophisticated space, Coarse NYC is a definite must-try for anyone looking for a new dining experience in the Village.
Where to shop
Of course, the Village offers many places to shop. Greenwich Village has all the high-end chains — Rag & Bone, A.P.C., and Acne — there are lesser-known luxury boutiques, too.
Hamlet's Vintage
is a vintage clothing store that sells both clothes and accessories from the 1940s to the 1980s. There are clothes for men and women here, as well as home decor. Because its selection is rare and vintage, Hamlet's Vintage commands high prices and a high-end vibe. Its staff hand-pick each item to ensure their entire stock is authentic and of great quality.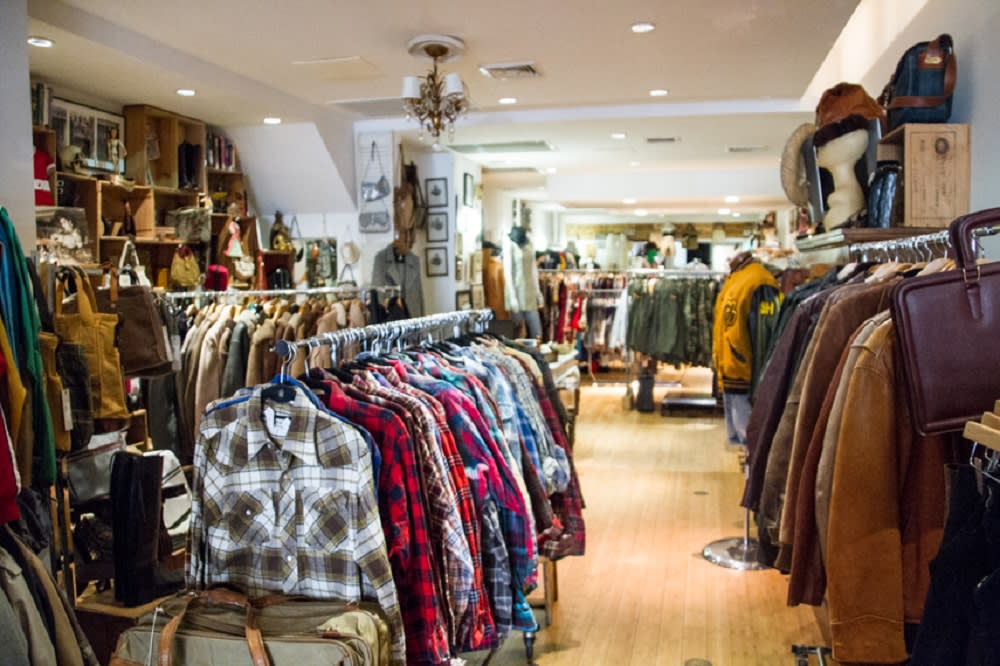 Hamlet's Vintage, Credit: Manhattan Sideways
Shop Untitled NYC
is renowned as a long-running store offering designer men's and women's fashion — but with an edgy twist. Founded with a love for fashion and creativity, Shop Untitled wants to spread that ethos to its community by nurturing the talent of upcoming designers. The store has carried the very first collections of designers who later became fashion icons, such as Alexander McQueen and Vivienne Westwood. Some of the items they sell are unique designer collaborations that are available only at Shop Untitled. Here, fashion isn't disposable.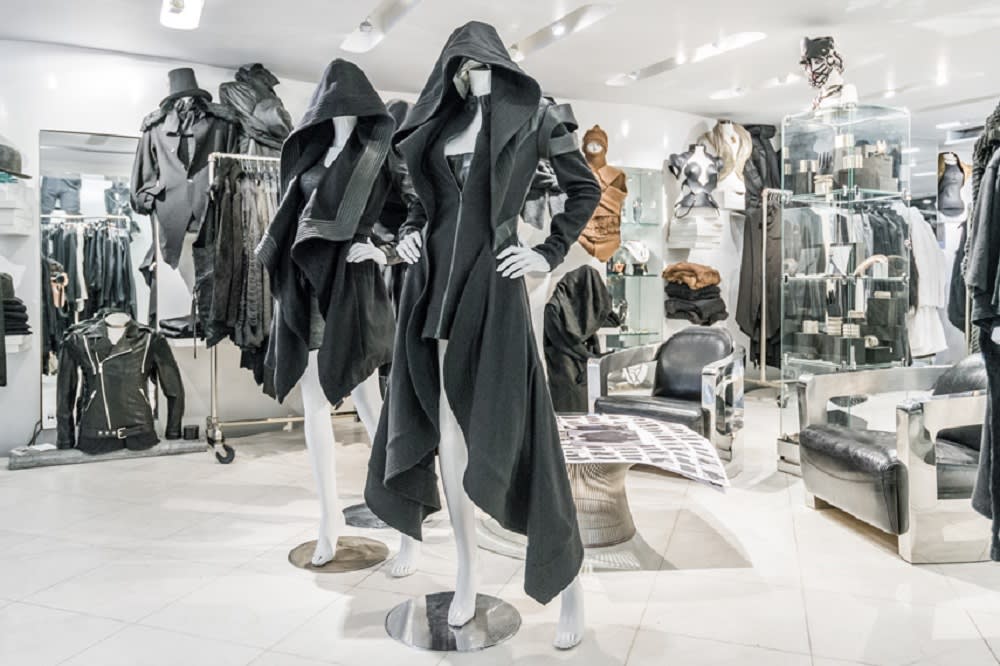 Shop Untitled, Credit: Manhattan Sideways


Atelier New York
is a high-end shop for men that specializes in avant-garde attire, all displayed in a monochrome black-and-white setting. Atelier is more than just a place for men to shop — it offers an open space for all people with like minds to meet, communicate, and bond over avant-garde fashion. Atelier introduced the first-time collections of some major designers, such as Dior Homme, Yves Saint Laurent, and Rick Owens. They sell jewelry here as well.
Inspired by Scandinavian simplicity and mixed with American energy,
Anine Bing
is a Los Angeles-based fashion brand that has become global. Anine Bing is a place for modern women who are seeking — in their words — a "timeless yet rebellious approach to style." All of their designs are thoughtfully sourced from high-quality materials, which include leather, silk, linen, cashmere, and 14k gold.
Where to live
Perhaps the biggest question: where's the best place to live in Greenwich Village? As a whole, the Village is known as being one of the best places in New York to live. Surrounded by tree-lined streets, places to eat and drink, and quaint cobblestoned areas, there are activities for any occasion — and at any age.

The Broadway thoroughfare offers prime real estate options. Most of these are high-rise apartments, with gorgeous views of the bustling city below.

Bleecker Street has spacious and expensive lofts, condos, and townhouses available for purchase. It is a great place to live if you enjoy an artistic lifestyle — the area around Bleecker is famously known as Greenwich Village's nightlife hotspot.

Mercer Street is another great pick, offering Manhattan's historic facades-and-fire-escape vibe. With high-rise lofts, penthouses, and large apartment spaces, this street is great for those who are looking to live luxuriously. Young families and pet owners will love the nearby Mercer Street Playground.
Do you want to know more about Greenwich Village real estate?
If you are interested in condos for sale in Manhattan or Greenwich Village apartments, contact
Andrew Azoulay
for more information.
*Header Credit: The New York Times